We've added the ability to filter the Legion Builder based on which sets you own (or want to search through). The information gets saved in your local storage, so if you clear your cache, it will clear the saved sets.
Click the settings button on the upper right and you'll see a list of all the sets. There's a clear all and select all button. Create your list of sets and click close and no longer will you be teased by that one card you wish you had.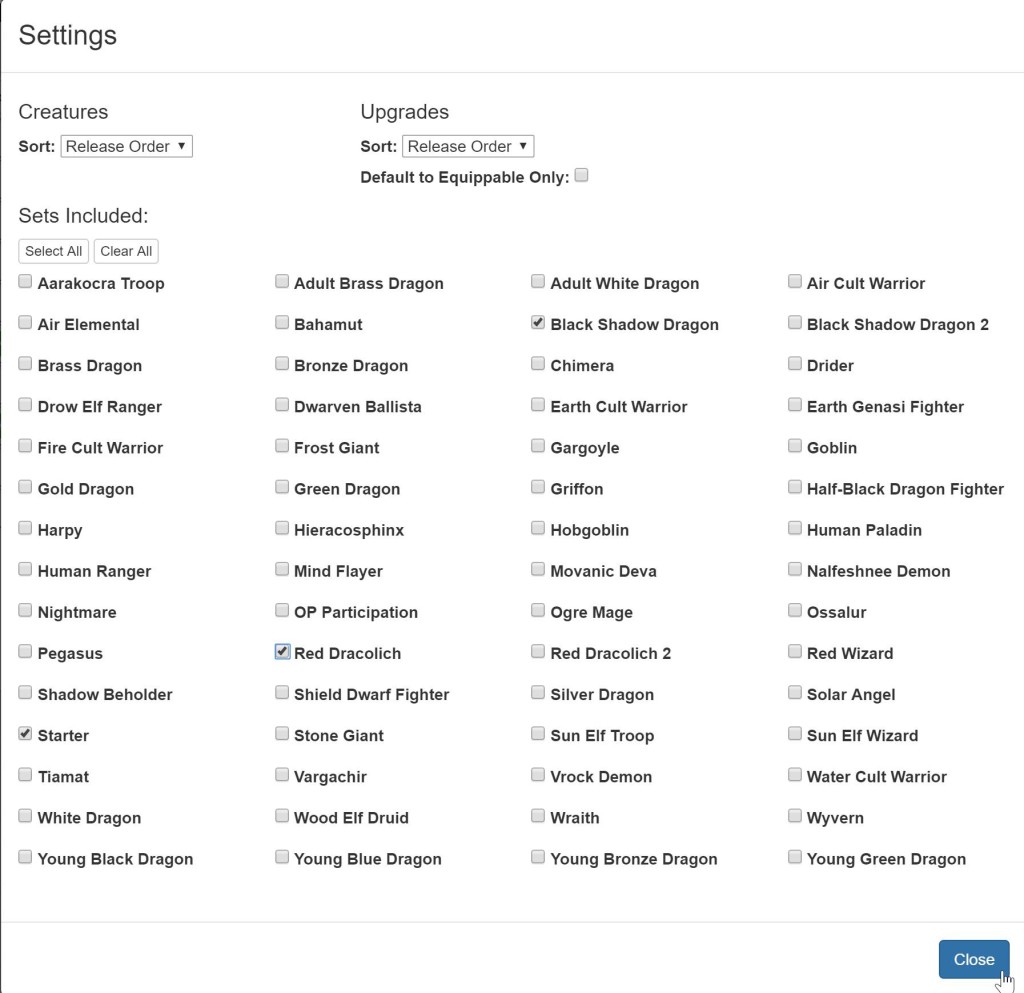 As always, Catsync did all the work, I'm just here to type it up and get credit.