The game is out!
Sorry we have not posted anything recently, the game came out and, well, we got distracted for a bit!
So much AWESOME!
So, what did you all pick up?
We got one of everything.  There was only one serious issue, the Dwarven Ballista's level/release was broken off and loose in the package. I'll contact WizKids and see about getting a replacement part, which you can also do by visiting:
http://wizkidsreplacementsystem.com/
There were also some minor issues, like Balagos' wings, so I'll be using the information Teri Litorco shared in her Dungeons & Dragons Attack Wing – Model Makeovers Video to help Balagos spread his wings a bit!
My favorite sculpt, at least so far, is the Frost Giant. He just looks amazing: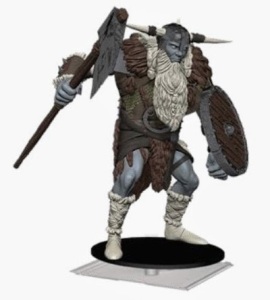 What's your favorite sculpt?